The Tablighi Jamaat Shura is the highest authority within Tablighi Jamaat and makes the key decisions of the movement on a Global Level. Its members consist of senior elders from India, Pakistan, and Bangladesh. The Shura's most recognized gathering/Mashawara (conference) are the yearly Mashwaras after Raiwind Ijtema and Tongi Ijtema, which usually occurs in November (for Raiwind Ijtema) and January (for Tongi Ijtema). Amongst Tablighi Jamaat adherents, the Shura is commonly referred to as "Aalami Shura", partly to differentiate itself from Maulana Saad's offshoot faction.
The establishment of the Shura is well in line with the vision of Maulana Ilyas (Founder of Tablighi Jamaat) which is:
In the future, this effort will function under the supervision of a Shura

Source: Maulana Yaaqub's Letter, Last letters of Maulana Ilyas
Tablighi Jamaat had 3 Ameers (Leaders) before the Shura became the highest authority from 1995 until today.
Current Tablighi Jamaat Shura Members / Aalami Shura List as of 2023
The current members of the Tablighi Jamaat World Shura as of 2023 are:
Maulana Ibrahim Dewla (India)
Maulana Ahmed Laat (India)
Maulana Zuhair Ul Hasan (India)
Haji Farooq Ahmad (India)
Maulana Nazrur Rahman (Pakistan)
Maulana Ubaidullah Khurshid (Pakistan)
Maulana Zia ul Haq (Pakistan)
Maulana Ahsan Ul Haq (Pakistan)
Maulana Ahmed Batla (Pakistan)
Qari Zubair (Bangladesh)
Maulana Rabiul Haque (Bangladesh)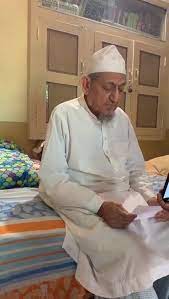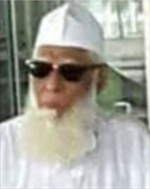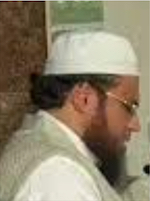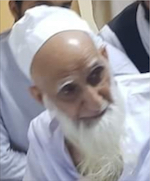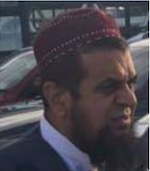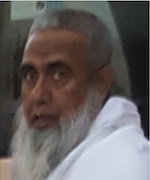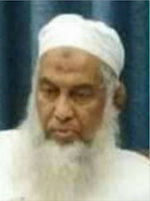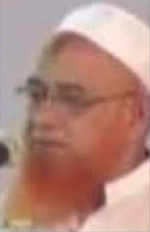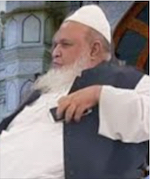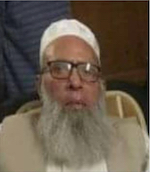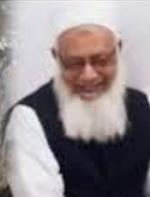 The letter below is proof of this: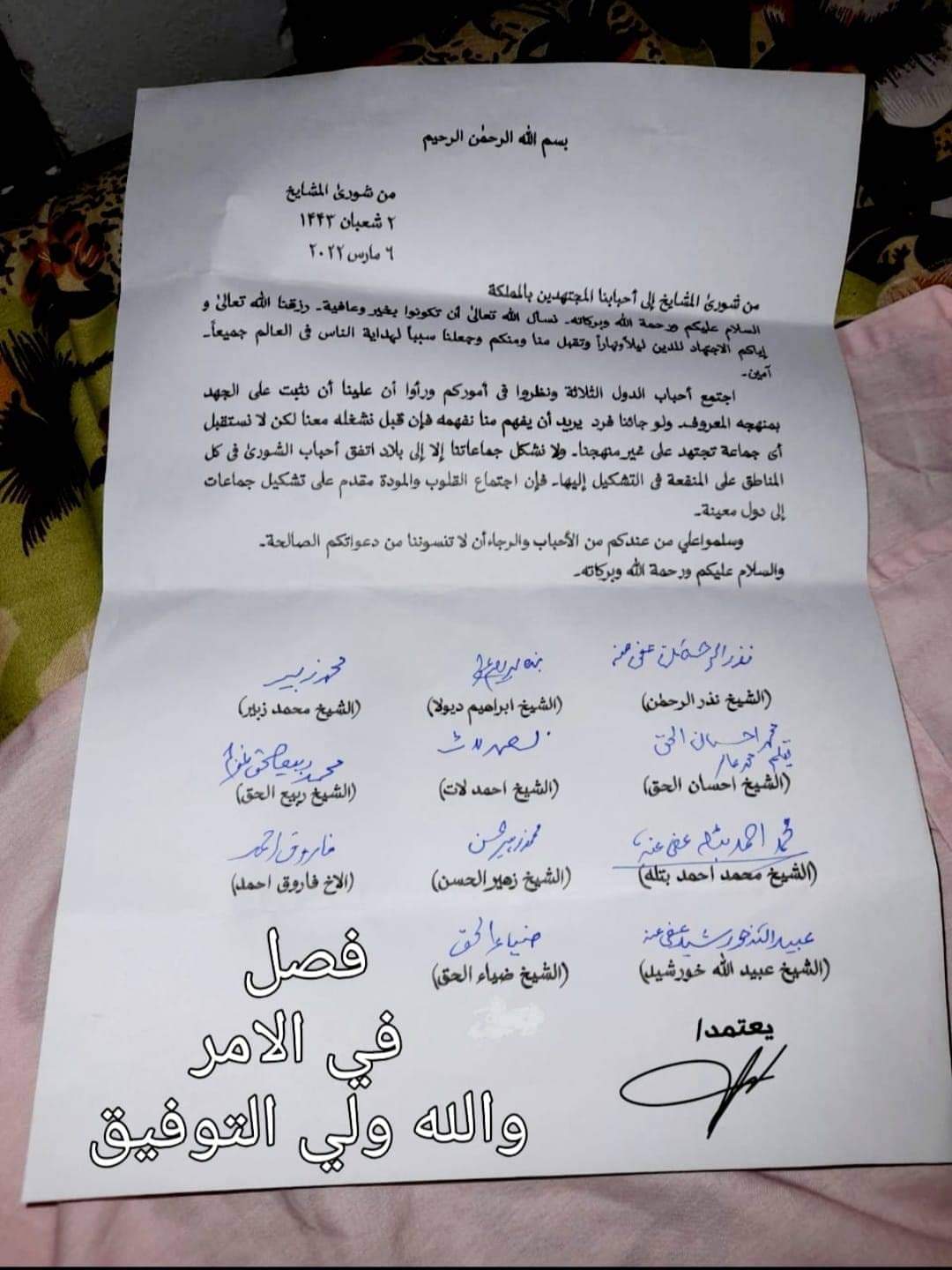 The following Shura members have recently passed away:
Haji Abdul Wahab (Pakistan) – Passed away on the 18th of November 2018. His vacant position was replaced by Maulana Ahsan Ul Haq.
Maulana Yaqub (India) – Passed away on the 16th of February 2019. His vacant position was replaced by Haji Farooq Ahmad of Bengalore.
Maulana Abdul Rehman (Pakistan) – Passed away on 17th October 2020, age 80 at the time of death. His vacant position was replaced by Maulana Ahmad Batla, who is the son-in-law of Maulana Nazrul Rahman.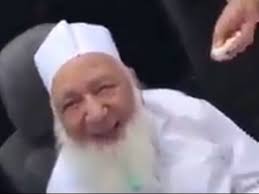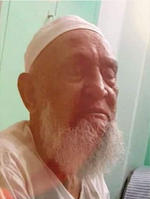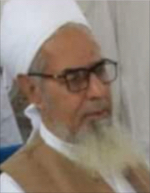 The following members have left the Shura: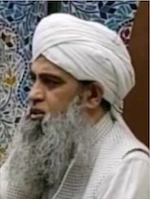 READ: 3 Reasons for the Tablighi Jamaat 2014 Crisis & How It Was Resolved
History of the Tablighi Jamaat Shura
The Tablighi Jamaat Shura (aka Aalami Shura) was formed on the 14th of June 1993 by Maulana Inaamul Hasan (The third Amir of Jamaat) at Nizamuddin Markaz, two years prior to his demise. The appointed members were: (1) Maulana Saeed Ahmad Khan, (2) Mufti Zaenal Abidin, (3) Haji Afdhal, (4) Haji Abdul Muqit, (5) Haji Abdul Wahab, (6) Maulana Izharul Hasan, (7) Maulana Umar Palanpuri, (8) Maulana Zubair Ul Hassan, (9) Miyaji Mehrab Mewati, and (10) Maulana Saad.
The purpose of the Aalami Shura was to patronage the work together with Maulana Inaamul Hasan who was the Amir of Tablighi Jamaat at that time. When clarified by Maulana Syed Ahmed Khan, Maulana Inaamul Hasan clarified that if he was not around, the Faisal (deciding chairperson) would rotate amongst them.
Source: Dakwah wa Tabligh Azhim Mehnat ke Maujudah Halat, Page 16
On the 12th of June 1995, after the demise of Maulana Inaamul Hasan, the Shura decided that the work will continue under the current Shura, with a rotating Faisal (deciding chairperson) in their Mashwaras. No new Amir (leader) was to be appointed and Bay'ah (Oath of Allegiance to a person) was to be stopped in Nizamuddin Markaz.
The agreement was signed by all members of the Shura including Maulana Saad. Maulana Saad, however, treacherously violated this agreement in 2014, which resulted in the Tablighi Jamaat Split (Ikhtilaaf).
On the 16th of November 2015, as there were only 2 members left in the Tablighi Jamaat Shura (due to members passing away), 11 new members were appointed to the Shura following a Mashwara (meeting) that took place at Raiwind Ijtema. Haji Abdul Wahab was the Faisala (deciding chairperson) of the Mashwara. The new appointees were:
Maulana Ibrahim Dewla (India)
Maulana Yaqub (India)
Maulana Ahmed Laat (India)
Maulana Zuhairul Hasan (India)
Maulana Nazrur Rahman (Pakistan)
Maulana Abdur Rehman (Pakistan)
Maulana Ubaidullah Khurshid (Pakistan)
Maulana Zia ul Haq (Pakistan)
Qari Zubair (Bangladesh)
Maulana Rabiul Haque (Bangladesh)
Wasiful Islam (Bangladesh)
The appointment was signed by all the participating members except Maulana Saad and Wasiful Islam (See signed letter here).
READ: Full History of Tabligh – Origin, Expansion, Fitna (Split)
Tablighi Jamaat Markaz
The current Tablighi Jamaat Markaz is as follows:
Raiwind Markaz (Lahore, Pakistan)
Address: 765C+2VJ, Lahore Rd, Raiwind, Lahore, Punjab, Pakistan
Nerul Markaz (Mumbai, India)
Address: 22MC+W5V, Jama Masjid Rd, Vighnahar Co-Operative Housing Society, Sector 15, Nerul, Navi Mumbai, Maharashtra 400706, India
Faiz Elahi Markaz (Delhi, India)
Address: J6RJ+VM8, Asaf Ali Road, Near, Turkman Gate, New Delhi, 110002, India
Kakrail Markaz (Dhaka, Bangladesh)
Address: Kakrail Mosque, Hare Rd, Dhaka 1205, Dhaka, Bangladesh, 1205
Ancol Markaz (Jakarta, Indonesia)
Address: Jl. Rumah Sakit Ancol No.4, RT.10/RW.3, Sunter Agung, Kec. Tj. Priok, Jkt Utara, Daerah Khusus Ibukota Jakarta 14350, Indonesia
Kepong Markaz (Kuala Lumpur, Malaysia)
Address: Jalan Perdana 2, Taman Indah Perdana, 52100 Kuala Lumpur, Selangor, Malaysia
Blackburn Markaz Makki Masjid (Black Burn, UK)
Address: Balaclava St, Blackburn BB1 7HW, United Kingdom
Letters/statements issued by Elders of Tablighi Jamaat on Maulana Saad
Below are links to various Letters/statements issued by the Elders of the Tablighi Jamaat:
READ: Full Tablighi Jamaat History and how the split happened
Tablighi Jamaat Shura vs Maulana Saad Offshoot
Almost 95% of all the senior elders are with the Shura. Maulana Saad, although very famous, is relatively new and has not spent even 40 days in the Path of Allah as testified by Haji Abdul Wahab and Chaudhry Amanatullah (Shura of Nizamuddin Madrasah).
The following is the list of Elders:
Tablighi Jamaat Shura
Maulana Saad
Defacto Leader
Haji Abdul Wahab
Ml Ibrahim Dewla *, **
Leader
Maulana Saad
Indian Senior Elders
Ml Ahmad Laat *
Ml Yaqub **
Ml Zuhairul Hasan*
Bhai Farooq*
Dr Khalid Siddiqui
Ml Ismail Godhra
Ml Usman Kakosi
Ml A Rehman Ruyana
Ml Altaf
Prof Sanaullah
Ml Ahmad Mewati
Eng Shameem Bihar
Ml Abu Bakar Bijapur **
Prof Nadir Ali Khan Aligarh
Iqbal Nayar Bihar
Prof Munawar Pasha Chennai
Prof A Rahman Chennai
Bhai Parveez Kashmir
C Amanatullah Mewati
Ml Shahid Saharanpuri
Ml Shuhaib
Ml Arshad Madani
Ml Ubaidullah Khan
Shakeel Bhai Mumbra
A Rehman Yamuna Nagar
Sanober Ahmad Delhi
Muhsin Utsmani Lucknow
Indian Senior Elders
Ml Mustakim
Bhai Mushtaq

Indian Elders (Lesser)
Dr. Farahim Aligarh
Bhai Chaudry Rafiq
Ml A Hussain Ghodrea
Ml Ahmed Bahawalpur
Haji Mumtaz **
Ml Kurshid
Bhay Sanobar
Ml Zahid Az-Zahiri
Ml Akbar Shareef
Mufti Shafeeq Ahmad
Bhai Gulfam Dehradun
Bhai Mumraaz
Ml Khubaib
Ml Fareed Ghodrea
Dr A Mannan Aligarh
Bhai Yaqub Dehradun
Bhai Bahar Dehradun
Bhai Ayub Ghaziabad
Bhai Ismail Khan Khurjawale
Dr. Shakeel
Ayyub Sahab Ghaziabad
Bhai Hashmat Ali
Ml Yasin Mewati
Ml Yunus Palanpuri
Indian Elders (Lesser)
Ml Shamim
Ml Shaukat
Ml Jamshed
Bhai Mursaleen
Mufti Shahzad
Pakistan Elders
Ml Ehsan
Ml Abdur Rahman
Ml Nazrur Rehman *
Ml Zia ul Haq *
Ml Ubaidullah Khursheed *
Ml Ahsaanul Haq *
Ml Ahmad Batla *
Bhai Yameen
Dr. Ruhullah
Ml Tarique Jameel
Ml Jameel Ahmed
Ml Ahmad Bahawalpuri
Ml Fahim
Pakistan Elders
(N/A)

Bangladesh Elders
Ml Rabiul Haque *
Ml Qari Zubair *
Mufti A Shafi
Mufti A Malek
Bangladesh Elders
Wasiful Islam
Indonesian Elders
Pak Muslihuddin Jafar
Ustadz Luthfi Al-Banjary
Kiyai Ahmad Mukhlisun
Pak Aminuddin Noor
Pak Suaib Gani (Sulawesi)
Indonesia Elders
Pak Cecep Firdaus
Arab Elders
Sh Umar Al Khateeb Jordon
Sh Ghassan Zarey Madinah
Sh Fazil Basiyoni Jeddah
Sh Yusuf Al Masari Jeddah
Sh Taha Abdus Sattar Egypt
Sh Hasan An Nasr Egypt
Sh Rashed Al Haqqan Kuwait
Sh Saleh Muqbil Yemen
Arab Elders
Others:
Ishaq Patel UK
Ml Sulaiman Khatani SA
Cheikh Younes France
Hj Arshad Malaysia
AR Pattalung Thailand
Sh Motaz Australia
Ahmad Bhiku New Zealand
Others:
Haji Bostan UK
Cheikh Wissam France

Shura vs Maulana Saad Distribution of Elders
* Member of Current Shura
** Teacher of Maulana Saad
Notes:
The current Shura members for India are ten(10):

Maulana Ahmad Laat
Maulana Zuhair
Hj Farook Ahmad
Prof Sanaullah
Maulana Ismail Ghodra
Maulana Usman Kakusi
Maulana Altaf
Bhai Sanobar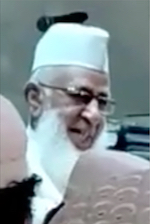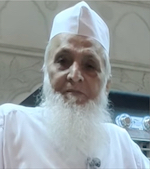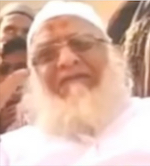 Maulana Zubair Ahmed (aka Qari Jubayer) from Bangladesh, is considered the most senior leader of Tablighi Jamaat in Bangladesh due to his age (vs the younger Maulana Rabiul Haque). Maulana Zubair Ahmed aka Qari Jubayer was born in 1945. As of 2023, he is 78 years old.
Haji Mumtaz was the caretaker / foster father of Maulana Saad after his father (Maulana Haroon) passed away. Haji Mumtaz was the one that took care of him and brought him around when Maulana Saad was a child. Haji Mumtaz became one of the vocal critics of Maulana Saad and strongly objected to him in the historic 2015 Raiwind Mashwara.
Maulana Yasin Mewati was the Khadim (personal assistant) of Maulana Saad from 1996 to 2013 and accompanied him all the time for a period of 17 years. He has given some shocking testimonies such as 'Maulana Saad has not spent any time in Jamaat (the path of Allah)' He was one of the targets of the Ramadhan 2016 Nizamuddin Bloodshed.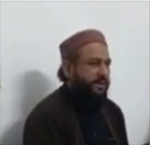 Bhai Mushtaq passed away 10th of April 2018. He is from Bombay and one of the only two Senior Elders known to support Maulana Saad.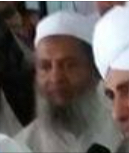 Sheikh Rashed Al Haqqan (Kuwait) passed away 20th of May 2020.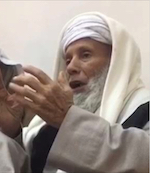 Sheikh Umar Al-Khateeb of Jordon despite being with the Aalami Shura, facilitates Jamaats from Maulana Saad's Group as long as they do not talk about the differences.
Sheikh Fadil Basiyoni from Jeddah Saudi passed away (Shaheed) in the path of Allah in Indonesia 5th of April 2020.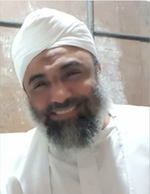 As of 2023, Pak Muslihuddin Jafar is the only original Shura of Indonesia that is still alive. All other original Shura of Indonesia members have passed away. All 5/6 Shuras of Indonesia are with the Aalami Shura except for Pak Cecep Firdaus.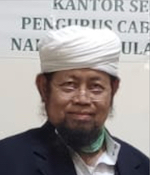 Hj Arshad was one of the 13 original Shuras of Malaysia that was appointed by Maulana Inaamul Hassan (the Third Amir of Tabligh). He and his family were forced to vacate both the Markaz in Sri Petaling (Kuala Lumpur) and their house despite being the oldest Shura there. He passed away on the 11th of November 2021.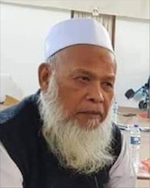 Cheikh Dr. Wissam Tabara (Lebanese origin), resides in both France and Lebanon. He is one of the few Arab-speaking elders who is strongly supporting Maulana Saad. However, Lebanon is heavily on the Shura Side. France, like many other Western countries, is heavily on the Aalami Shura Side as well.
Maulana Fahim (Raiwind) is the author of "Meray Haji Sahab" a book on Haji Abdul Wahhab Sahab's biography.

All (original) Shura members of Australia and New Zealand (e.g. Sh Motaz, Sh Abdullah, Ahmad Bhiku) who were appointed by Hadratji Maulana Inaamul Hasan are with the Shura.
NEXT: Read Full History of Tabligh – Origin, Expansion and the Fitna (Split)