Below is the Tablighi Jamaat Ameer List from 1926 to 2023. From 1995 June 12 onwards, there was no more Ameer but a Shura. In 2014, Maulana Saad started his own group by declaring himself the Ameer and rejected the Shura. The Shura continues to operate until today.
See Full History of Tablighi Jamaat (1926-2023)
#1 Maulana Ilyas Kandhlawi
Maulana Ilyas Kandhlawi was the first Ameer of Tabligh when he founded the Jamaat on November 1926. Maulana Ilyas returned back to India from Hajj and officially started the work of Tabligh at the age of 40.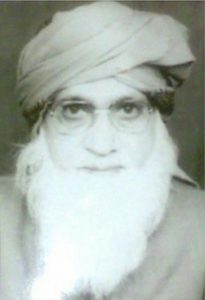 According to one commentator, the above picture is not Maulana Ilyas. Though it seems to be widely attributed to him on Google Searches. We, unfortunately, have no means to verify this.
#2 Maulana Yusuf Kandhlawi
Maulana Yusuf Kandhlawi was the second Ameer of Tabligh. He was appointed in 1944 July 13 after Maulana Ilyas passed away in Nizamuddin Markaz. He was buried outside the core of the Masjid. Maulana Yusuf was appointed as the Ameer by Maulana Shah Abdul Qadir Raipuri after consultation (making Mashwara) with other senior members of Tabligh. Maulana Zakariyya ceremoniously put Maulana Ilyas' turban on Maulana Yusuf's head. Maulana Zakariya together with Maulana Ilyas then handed a note to Maulana Yusuf written on it: "I authorize you to take Bay'ah (pledge of allegiance) from people."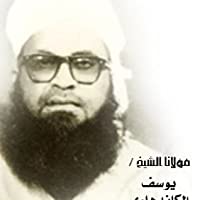 #3 Maulana Inaamul Hasan – November
Maulana Inaamul Hasan was the third Ameer of Tabligh. He was appointed in 1965 April 12 following a Mashwara that was conducted by Maulana Zakariyya. From that Mashwara it was decided that Maulana Inaamul Hasan was to be appointed as the third Ameer. The result of the Mashwara was announced by Maulana Fakhruddin Deobandi, after Maulana Umar Palanpuri's Bayan(Talk).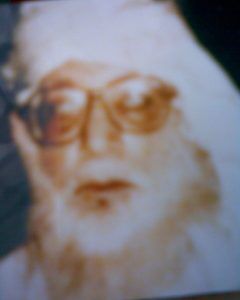 #4 Aalami Shura
The Aalami Shura is the fourth authority of Tablighi Jamaat. No Ameer was appointed following the demise of Maulana Inaamul Hasan. This was following a meeting (Mashwara) that was conducted on June 1995 where Maulana Inaamul Hasan's Shura gathered at Nizamuddin's Markaz. From that Mashwara, they decided that:
From now onwards, the responsibility of patronizing the work will be not under one individual; but a whole Shura
Those of the Shura who belong to Nizamuddin are members of the Shura for Nizamuddin and together will take care of the work there. From these five Shura, three will work as a Faisal (Maulana Izhar, Maulana Zubayr, and Maulana Saad).
There will be no more Bay'ah (Oath of allegiance) at Nizamuddin Markaz.
Source 1: Dakwah wa Tabligh Azhim Mehnat ke Maujudah Halat, Page 17
Source 2: Tablighi Markas Hadhrat Nizhamuddin Kuch Haqaiq, Page 3
Source 3: Ahwal wa Atsar, Page 421
Source 4: Maujudah Ahwal ki Wadhahat se Muta'allig, Page 11
Source 5: Maulana Yaqub's letter
Source 6: Haji Abdul Wahab's statement
Tablighi Jamaat Ameer List after 2014?
Tablighi Jamaat went through a dispute in 2014 following disagreements with Maulana Saad who violated the 1995 agreement and declared himself Ameer. For more details see below "3 Reasons Why Tablighi Jamaat Split"