Maulana Ibrahim Dewla Biography tells the story of a person who dedicated his life to the work of Da'wa and Tabligh. Maulana Ibrahim is regarded as the most senior member of the current Tablighi Jamaat Shura. As of May 2023, Maulana Ibrahim Dewla's age is 90 years old.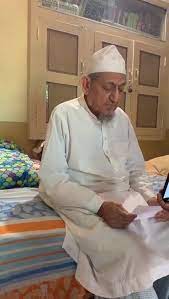 Different Name Spelling Variations:
Maulana Ibrahim Sahab Devla
Moulana Ibrahim Devla
Molvi Ibrahim Devla
Molana Ibrahim Dewla
Ibrahim Dewla Sahab
Ibrahim Devla Sahab
Ibrahim Sahab Dewla
Ibrahim Sahab Devla
Maulana Ibrahim Dewla was born in his mother town of Devla, Jamboosar, Bharuch district, Gujarat on 20 Dhul Hijjah 1353, corresponding to 25 April 1933.
Click here to learn the History of Tabligh
Maulana Ibrahim Dewla Biography: Early Education
Maulana Ibrahim Dewla started his early education at Darul Uloom Ashrafiyyah Rander. He was very dedicated in his quest for knowledge and would often study late until 12 midnight. His father was a religious and strict man. His father did not permit him to go out of home freely, thus he would spend his time at home studying books of Deen. In fact, he would equally divide his time between revising books that were part of the syllabus and reading new books that were outside the syllabus.
At Darul Uloom Ashrafiyyah Rander, he studied Persian under Maulana Sher Muhammad Khuraasaani, Arabic under Hadhrat Maulana Mufti Abdul Ghani Kawi, and various other teachers such as Maulana Abdus Samad Kachwi, Maulana Abdul Haq Peshawari, Maulana Ashraf Randeri and also the famous Shaykh ul Hadith Hadhrat Maulana Muhammad Rida' Ajmeri.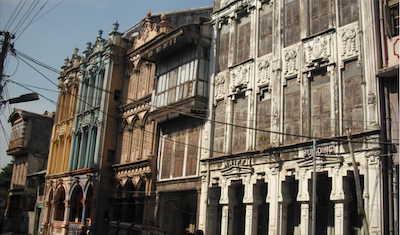 Maulana Ibrahim had a special respect, attachment, and reverence for his teachers and they too had a great love for him. Hadhrat Maulana Ajmeri would mention him often and would be very pleased when meeting him. It was known that his teachers often made many Duas for him.
After finishing his education in Darul Uloom Ashrafiyyah, Maulana Ibrahim was officially certified as an Aalim at the age of 21.
Further Education at Darul Uloom Deoband
in 1954, at the age of 21, despite already being certified as an Aalim, Maulana Ibrahim Dewla, due to his love for knowledge, furthered his studies at Darul Uloom Deoband, the most prestige and mother of all Madrasahs in India.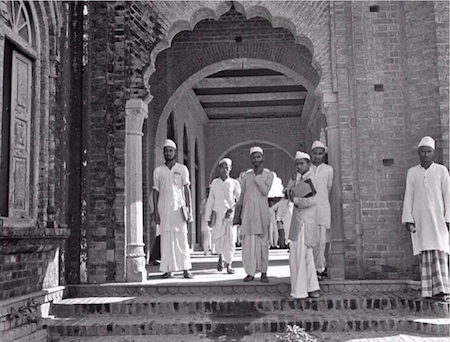 In Deoband, being away from his hometown in Gujarat, he lived a simple life and would only live with 20 rupees a month.
He had the opportunity to learn from the most prominent scholars at that time such as Hadhrat Maulana Sayyed Husayn Ahmad Madani, Allamah Balyawi, Shaykhul Adab Maulana Izaz Ali, and Hadhrat Maulana Zuhur ul Hasan.
Maulana Ibrahim excelled as a student. Together with the regular certificate of graduation from Darul Uloom Deoband, Maulana Ibrahim was awarded a special certificate from Hadhrat Maulana Sayyed Husayn Ahmad Madani himself.
Career as a Teacher in Darul Uloom Taleemul Islam Devla
After graduating from Darul Uloom Deoband, due to his excellence, Maulana Ibrahim received many offers to teach Deen at various prestigious Darul Ulooms in India.
Maulana Ibrahim however, being the humble person he is, decided to return back to his hometown (Devla). From 1956 to 1971, he was a teacher at Madrasah Ta'leem ul Islaam Dewla.
Also to note that one of the reasons why Maulana Ibrahim did not pursue his career in the more prestigious Darul Ulooms was his dedication to the work of Da'wah and Tabligh which he started in his teens.
Maulana Ibrahim Dewla Biography: Early Involvement in the Work Of Tabligh
Maulana Ibrahim started getting involved in the work of Dawah and Tabligh during his teenage years (in the 1950s) while still studying Aalim at Darul Uloom Ashrafiyyah Rander.
He would not miss Gasht daily after Asr Salat with his teachers. Even though he was a student, his teachers would make him give Bayan.
His first 40 days in the Path of Allah
One day Maulana Ibrahim heard a talk from a Bombay Jama'at with a reverted brother name Abdur Rahman Malang. After listening to the talk, Maulana Ibrahim immediately stood up and went out for 40 days in the Path of Allah in Azamgarh India. From there, he participated in the Calcutta Ijtema and then went to the Markaz at Nizamuddin.
In Nizamuddin, he met Hadhratji Maulana Muhammad Yusuf and had a lengthy session with him. Maulana Yusuf was writing Hayatus Sahabah at the time and even gifted him hand-written pages of his book. Maulana Ibrahim's Khurooj which was supposed to be 40 days ended up being 52 days in total.
His first 4 months and continued dedication to Da'wah and Tabligh
In 1966, at the age of 33, Maulana Ibrahim Dewla spent his first four months in the Path of Allah in Hyderabad.
Right after 4 months, in the same year, Maulana Ibrahim began spending another 7 months in the Path of Allah in Iraq and Syria. During this trip, Maulana Ibrahim had the opportunity to perform his first Hajj.
Three years later, in 1969, at the age of 36, Maulana Ibrahim went on a long khurooj of 19 months to Turkey, Jordan, and Iraq. During this trip, he was again gifted the opportunity to perform his second Hajj.
In 1972, at the age of 38, Maulana Ibrahim traveled in an Elders Safar to Malaysia, Thailand, Singapore, and many places accompanying Hadhratji Maulana Inaamul Hasan.
Maulana Ibrahim Dewla Biography: Full-time dedication to Nizamuddin Markaz
In 1972, at the age of 38, Maulana Ibrahim together with his family moved to fully reside at Nizamuddin Markaz. From there onwards, Maulana Ibrahim dedicated his full life to the work of Da'wah Tabligh and put himself under Mashwara.
Under Mashwara, he traveled in Jamaat to Iraq, Kuwait, Saudi, the Emirates (Dubai, Abu Dhabi, Sharjah), Jordan, Turkey, England, America, Bangladesh, Pakistan, etc.
As going out in Khurooj was his norm, until today (2023), Maulana Ibrahim would still go on these journeys despite his old age.
His teaching at Madrasah Kashiful Uloom Nizamuddin Markaz
While at Nizamuddin Markaz, apart from his Da'wa activities, Maulana Ibrahim was also enrolled as a teacher at Madrasah Kashiful Uloom which is part of the Nizamuddin Markaz.
He was even the teacher of Maulana Saad in Maulana Saad's younger days. Maulana Saad was born in 1965, making the age gap between them 32 years.
Maulana Ibrahim Dewla Biography: Appointment into the Aalami Shura
On the 15th Of November 2015, at the age of 82, Maulana Ibrahim Dewla was appointed into the World/Aalami Shura through a Mashrawa conducted by Hj Abdul Wahab Sab in Raiwind Pakistan.
The World Shura which was originally established by Maulana Inaamul Hassan (the third Amer of Da'wah and Tabligh), had only 2 standing members left (Hj Abdul Wahab and Maulana Saad) from the original 10 appointees.
Maulana Ibrahim was appointed together with 10 other members making the new World Shura to be a 13-member Shura. By age, Maulana Ibrahim would now be the third most senior member in the Shura after Maulana Yaqub and Hj Abdul Wahab.
Violence in Nizamuddin Markaz
On the unfortunate day of the 13th Ramadhan (June 19, 2016), a group of 100-150 gangsters, stormed Nizamuddin Markaz and caused the first-ever bloodshed in the Markaz.
Ramadhan Bloodshed – 7 Proofs M Saad was the Mastermind
Anyone who was not in line with Maulana Saad was severely beaten. 14 people (including Maulana Ahmad Madhi who was the Khadim of Maulana Zubair) were so severely beaten that they had to be rushed to the ICU.
Almost all senior elders left the next day. Maulana Ibrahim however, was still adamant that he could change the situation from within and continued to stay there for a few more weeks.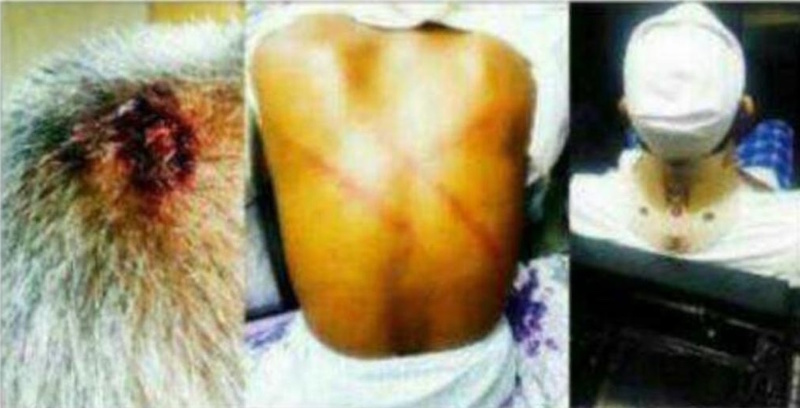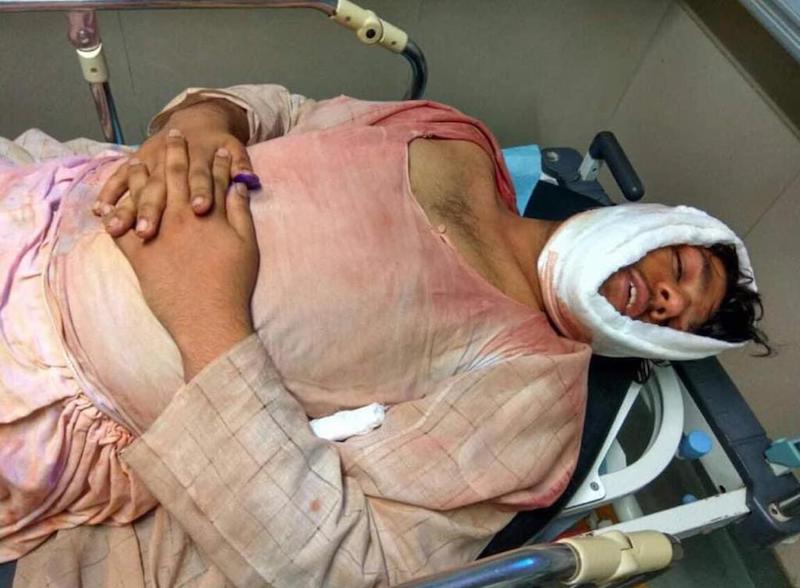 His departure from Nizamuddin Markaz
After spending 44 years of his life staying at Nizamuddin Markaz, i.e. more than half of his life, Maulana Ibrahim Dewla left Nizamuddin on 12 August 2016. He was 83 years old at that time.
The reason why Maulana Ibrahim left was explained in a letter he wrote on 16 August 2016. In a nutshell, he explained that due to the looming fitna and violence (caused by Maulana Saad), his persistence in staying there in spite of the fitna was widely viewed as his approval of it.
After making many days of Istikhara and a clear sign was shown to him, Maulana Ibrahim left the very place where he dedicated his life, mission, and sweat.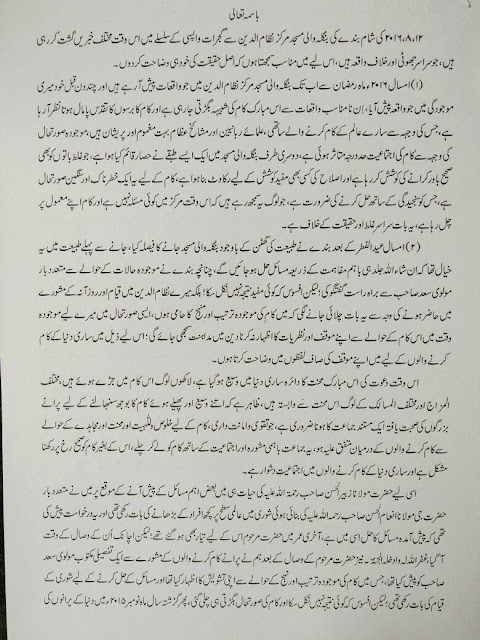 Maulana Ibrahim Dewla Age is 90 years old
As of May 2023, Maulana Ibrahim Dewla's Age is 90 years old. Yet, this relentless man still continues to travel imparting his knowledge to the workers of Da'wa all over the world.
NEXT: Read the Full History of Tablighi Jamaat
Maulana Ibrahim Dewla Facebook Page
Maulana Ibrahim Dewla does not have a Facebook account, nor does he approve of such a page. The elders of Tabligh always seek to be low profile. An unofficial Facebook page 'Sheikh Maulana Ibrahim Dewla- D.B.' has 43K followers as of January 2023.